12/08/2010 - IMCOAST workshop in Argentina
From August 8-10 2010, representatives of all IMCOAST partner institutions joined for a workshop in Los Cocos, Cordoba, Argentina.
Ricardo Sahade from UNC did a great job with preparations so that all participants enjoyed an inspiring and well organized meeting. We are particularly greatful to our invited speakers, Hugh Ducklow (LTER Palmer Station) and Charles D. Amsler (UAB), for their valuable contributions. The meeting was funded by the German Research Foundation (DFG PP 1158).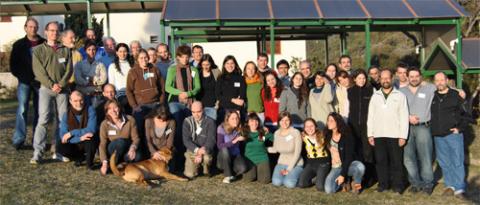 Download the Meeting Programme and the Abstracts here.